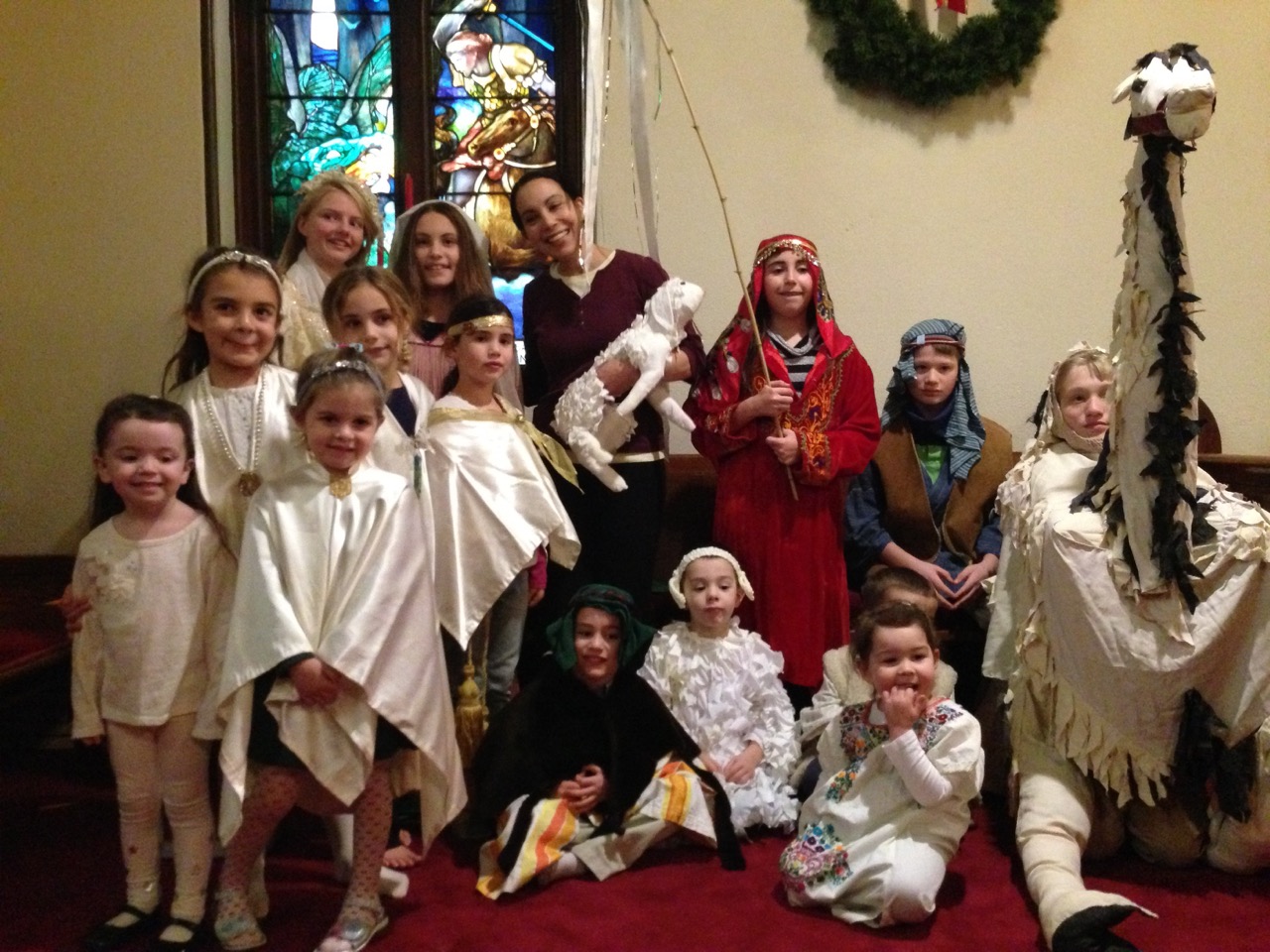 Christmas pageant
Sunday, December 18th at 12:00p.m.
Come and enjoy the story of Christmas as told through our pageant. Each year, our children and youth fill the roles to tell the story of Christ's birth. From angels to shepherds to Mary and Joseph there is a role for everyone, regardless of age.
Participate by taking on a role and donning a costume or enjoy the story as a member of the audience. Sign up during coffee hour in the weeks leading up to December 18th.
Enjoy a brunch served in the Parish Hall between the church service and the pageant.