POSTPONED UNTIL FURTHER NOTICE!
SATURDAY, APRIL 25, 2020, 9am-4pm
Briarcliff Congregational Church,
30 South State Road at Pleasantville Road
Briarcliff Manor, NY
ENORMOUS RUMMAGE SALE!
CLOTHING, SHOES, ACCESSORIES, TOYS,
JEWELRY, FURNITURE, SMALL APPLIANCES,
COLLECTIBLES, LINENS, SPORTING GOODS,
HOUSEHOLD ITEMS, BAKE SALE and MORE!
Lunch and snacks will be available.
DONATIONS ACCEPTED:
Sun 4/19: 11:30am-4pm
Mon 4/20: 9am-8pm
Tues 4/21: 9am-8pm
Wed 4/22: 9am-4pm
Thurs 4/23: 9am-4pm
Sorry, No donations accepted on Friday
Download Flyer
Download a Rummage Sale flyer to share!
Parking
Parking is available within the areas marked in red.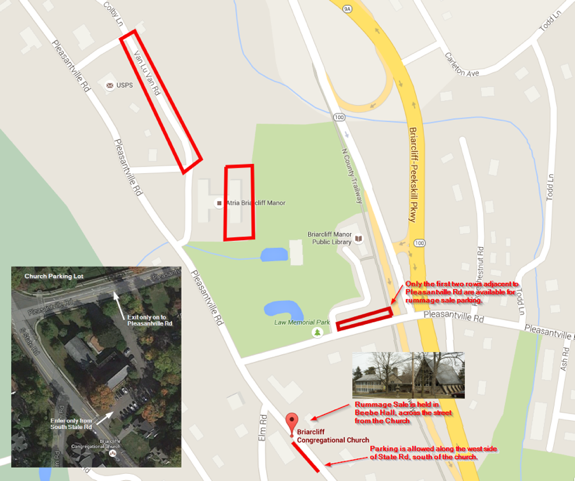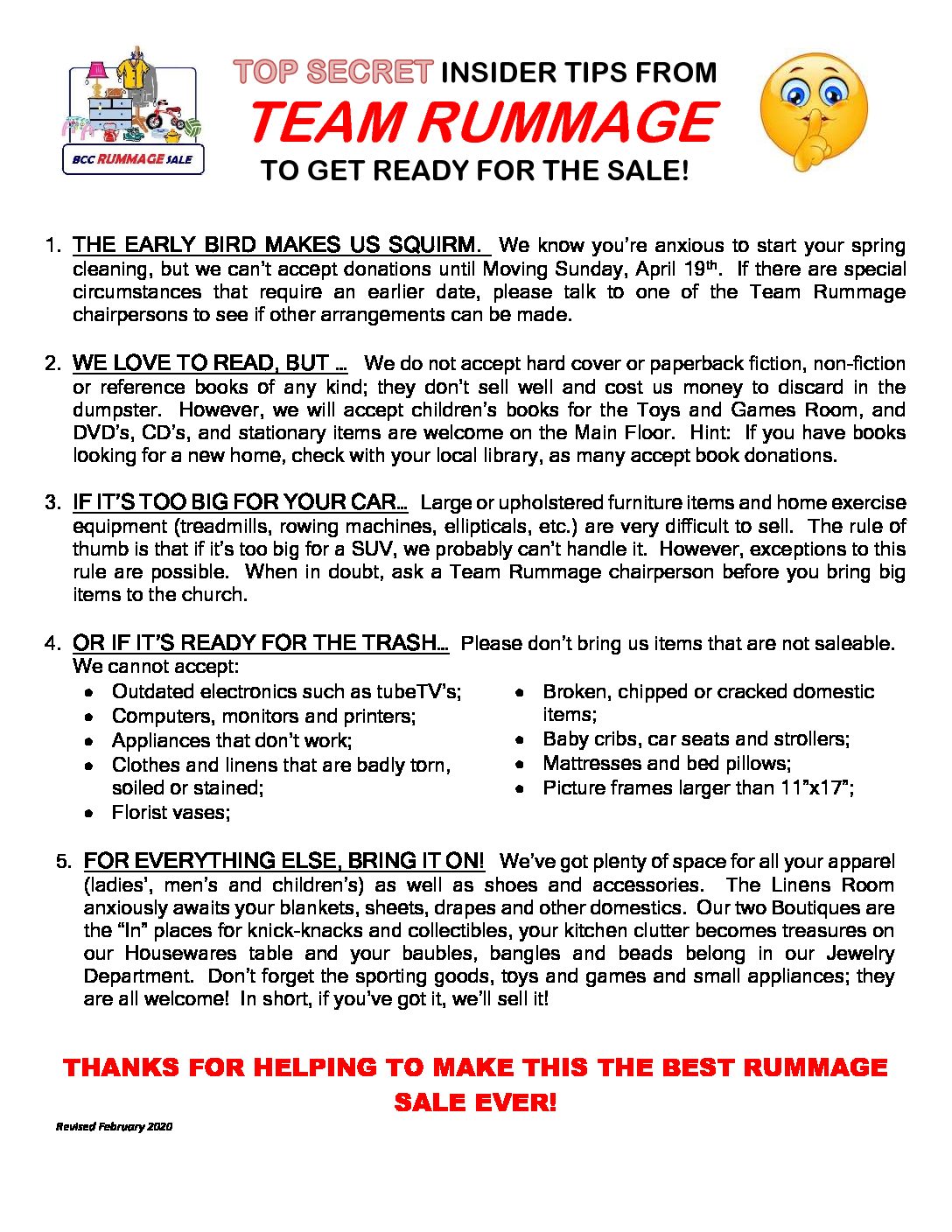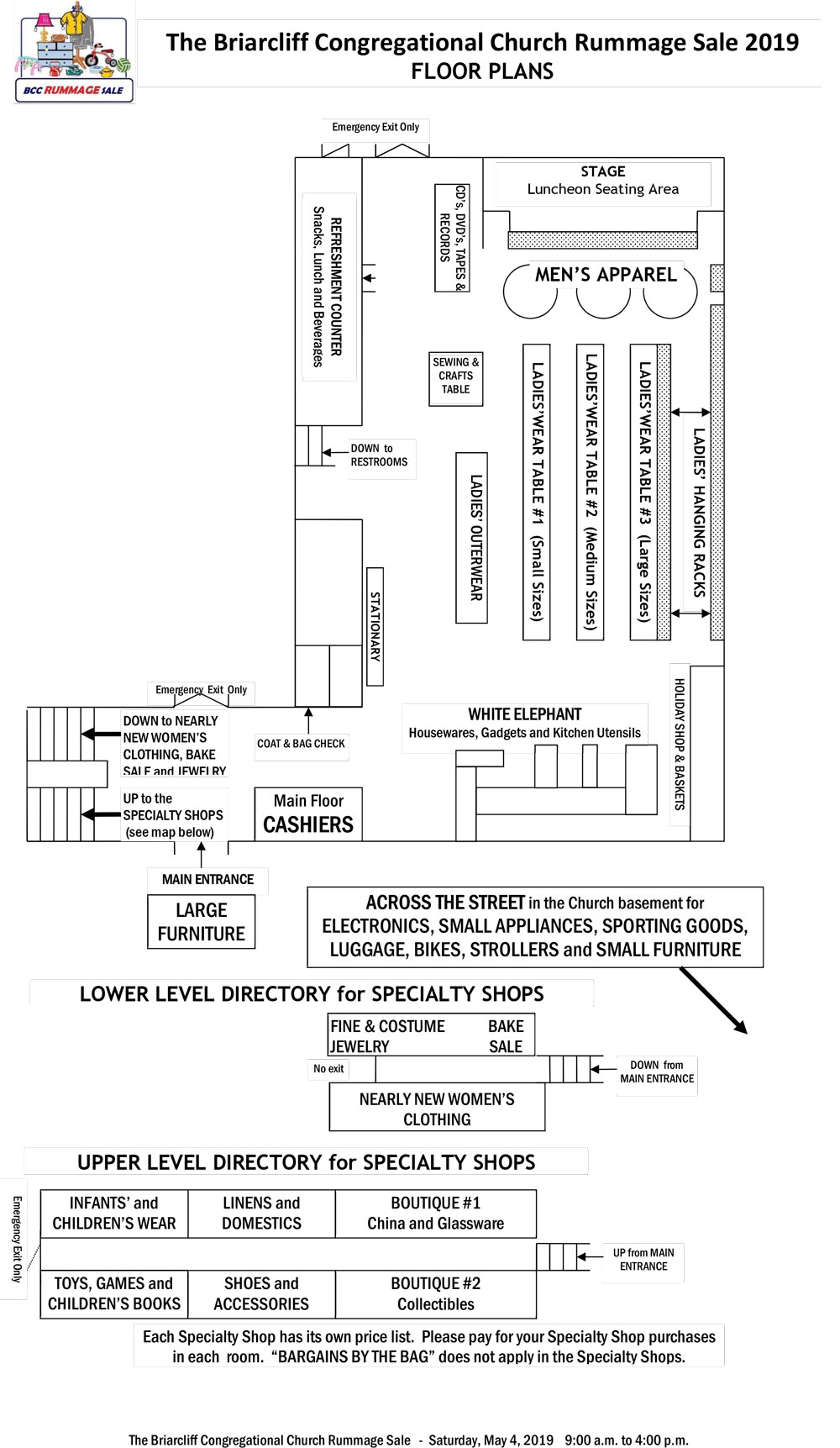 January 30 @ 10:00 am
-
11:00 am