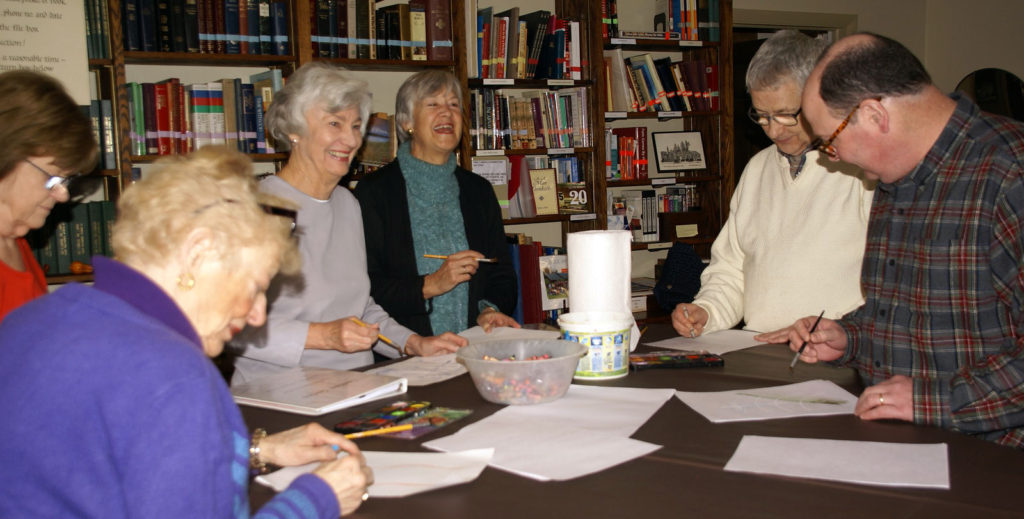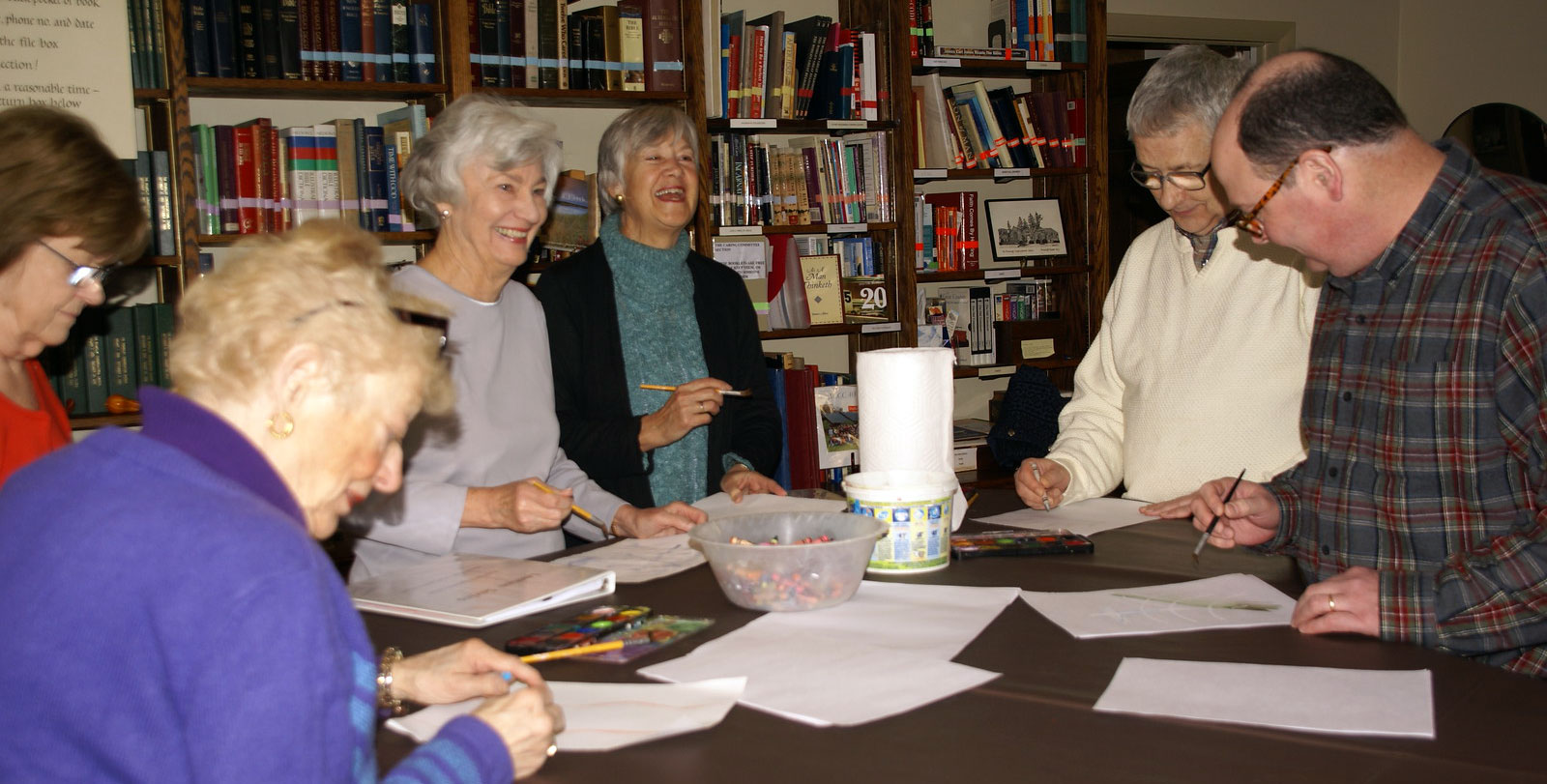 Our Adult Education ministry is designed to reinforce your faith, satisfy your inquisitive mind and enhance your knowledge of the Bible and other sacred and spiritual writings.  The program changes from year-to-year based on interests and events, but here are some of our recent activities:
Throughout the year, we have a vibrant on-line discussion of devotional writings provided by the United Church of Christ.  Reading from a daily devotional, we email our thoughts about what inspired us in the reading or where we disagree with the author of the day.  We find it fascinating to see the range of views and interpretations coming from our fellow members.
The Deacons typically offer a special series of programs during Lent.  In 2016, we studied the last days of Jesus' life on earth, including a discussion on the political and social environment of the time, and supplemented by viewing many famous works of art depicting the events leading up to the crucifixion and resurrection of Christ.
The Pastor periodically leads a discussion of the scriptural texts for the upcoming Church season, providing the biblical and historical context of the readings to enable us to better understand the Bible's message.
We sponsored a three-part series on Islam and the Muslim world to help enhance our understanding of this important faith community and provide context for some of the events that shape today's world.
The Women's Society offers book discussions and reviews on a variety of materials selected by the members.