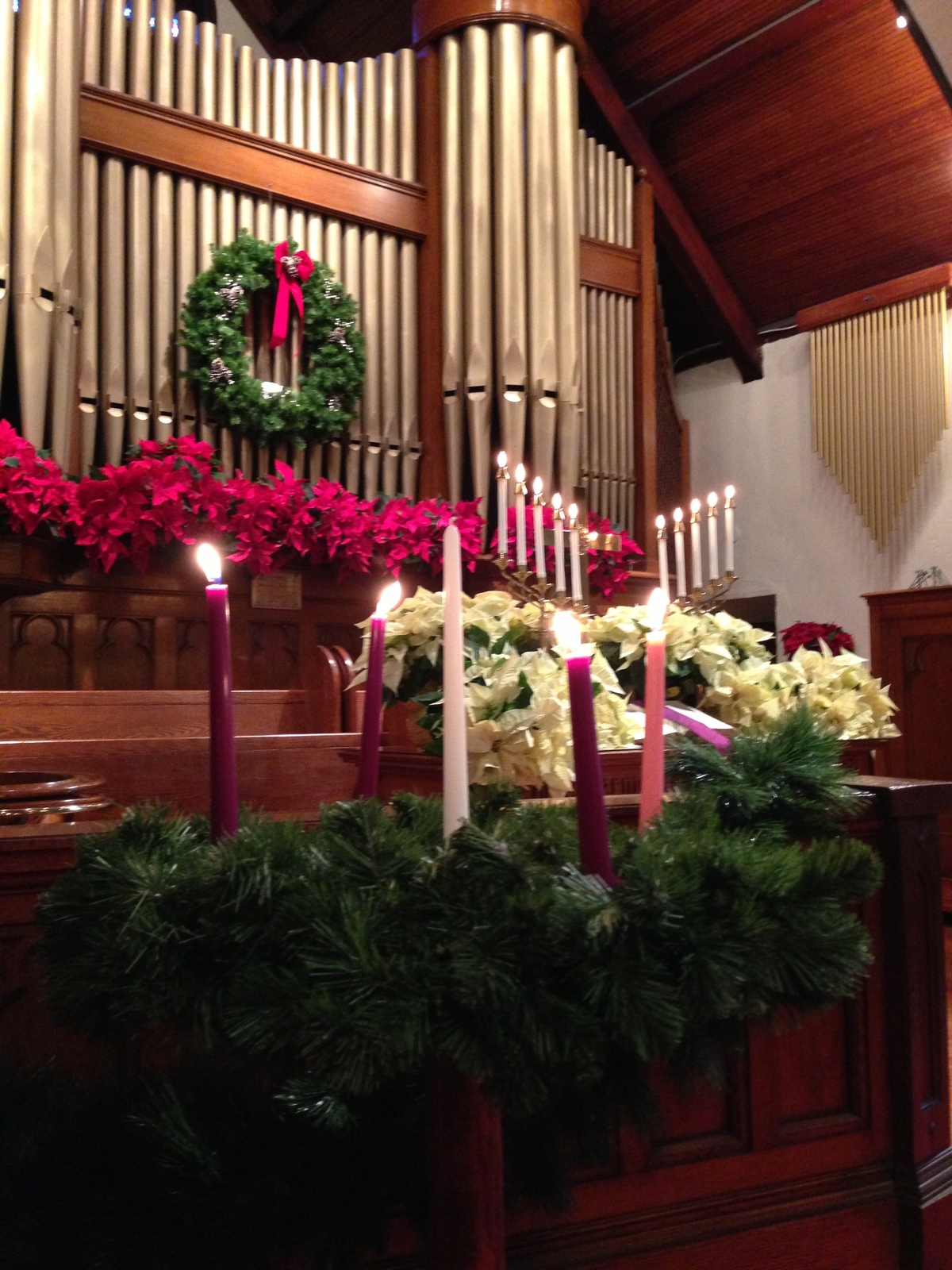 Greening of the Church
Friday, December 2nd starting at 7:30 p.m.
Decorate the church with Christmas decorations and greens. Then, immediately following, join the church Christmas party at Pastor Bonnie's house ("the manse").
Or just join the fun at the Christmas party if you're not able to join for the decoration of the church!
Join us to kick off the Advent season at The Briarcliff Congregational Church!