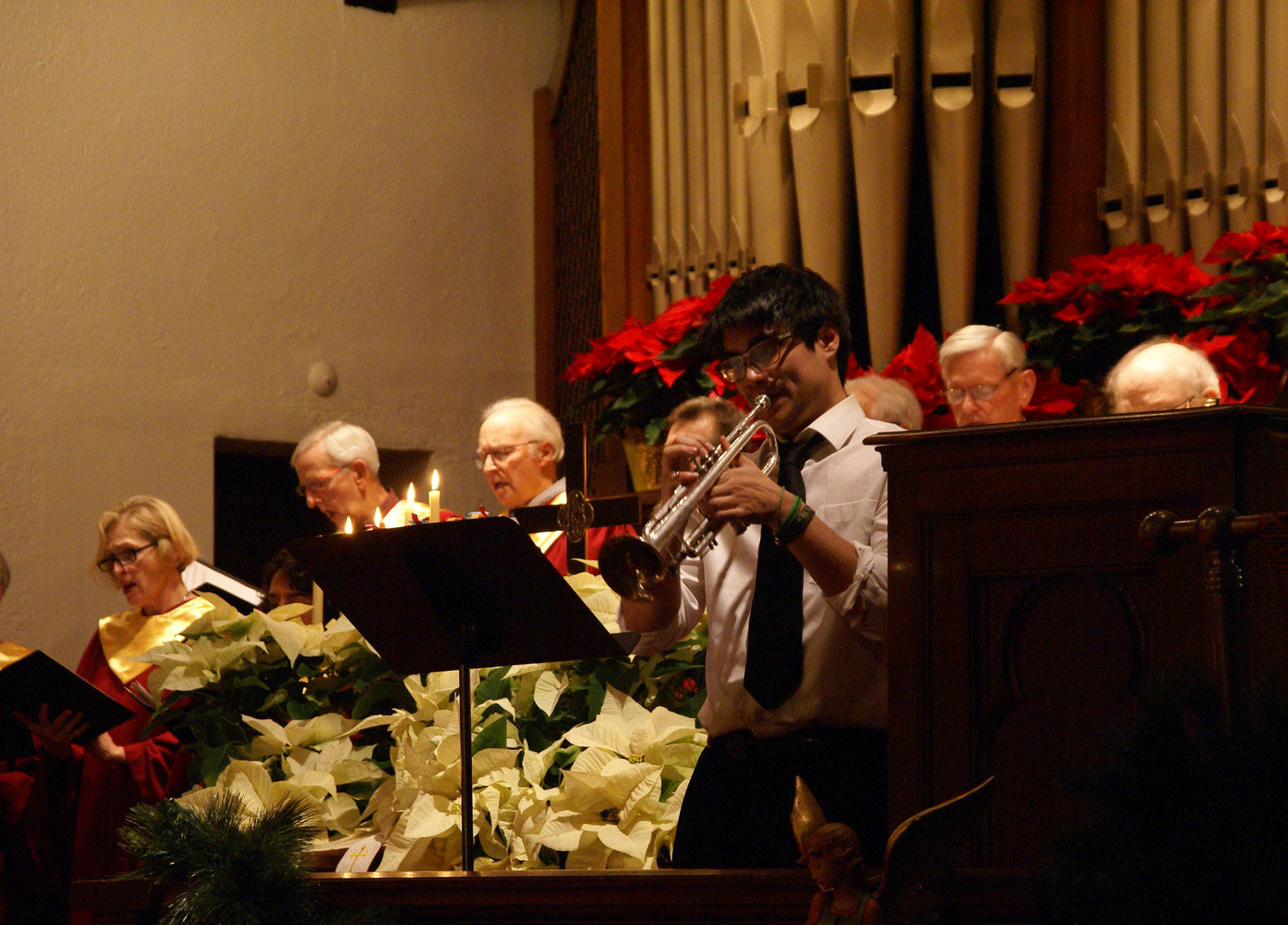 A Joyful Christmas Music Celebration, Dec. 17, 10:00 a.m.
During today's worship service there will be a special Christmas Music program.
The program includes two young soloists, Charlotte Luttkus, who is a Freshman voice major at Florida State Univ. in Tallahassee. As a student at Briarcliff High School, she was selected to participate in the All-State, All-Eastern, and National Music Festivals. She will be singing, "Mary, did you know?". Ryan Capozzo, an enormously gifted young tenor is a graduate student at the Conservatory of Music at SUNY, Purchase. He has sung major roles in their opera productions. Ryan will be singing "Every Valley Shalt be Exalted" from Handel's Messiah. Both singers are recipients of the BCC Music Scholarship which is established to give financial support to budding musicians.
The BCC Senior Choir and Christmas Choir of thirty plus voices will sing four Christmas pieces, "Magnificat," "African Alleluia" with percussion and piano, "Shepherd's Lamb" with flute and piano, and John Rutter's "What Sweeter Music" with piano. Our pianist Shannon Civic, also a recipient of our music scholarship, is a graduate student at the Conservatory of Music at SUNY Purchase. In addition, there will be a vocal quartet from the members of the choir, Kathy Browning, Karen Sharman, Alan Pike, and Mel Corbett. A special duet, Hammered Dulcimer and Guitar, played by Kathy Browning and Karen Sharman will also be featured. They will play a Christmas medley.
Come celebrate the joy of Christmas through beautiful music.